Contact:     Rick Thomas At 980-722-1798

Click on image to enlarge.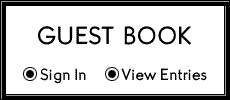 Harrisburg Cruisers is a car club located in Harrisburg NC. Our club is open to all types of American classic cars as well as newer muscle cars, and car Enthusiasts.

We're committed to supporting charities in the Harrisburg Community as well as getting together and having a good time.

Harrisburg Cruisers Home Page


Join us at Hardees in Harrisburg August 10th, 5-9PM.  WTVI television will be on site filming for an upcoming show on classic cars. We are excited to have them.   

Double click here to add text.

9AM -12PM Every Final Saturday

Harrisburg Cruisers President  

Stan Cavaness

Come join the Harrisburg Cruisers on October 6th for an Awesome Car show. The Schrader's put on one awesome event.  There will be great giveaways as well as shop tours.  All proceeds go to Make-A-Wish foundation