Contact:     Rick Thomas At 980-722-1798

Click on image to enlarge.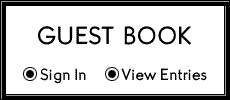 Harrisburg Cruisers is a car club located in Harrisburg NC. Our club is open to all types of American classic cars as well as newer muscle cars, and car Enthusiasts.

We're committed to supporting charities in the Harrisburg Community as well as getting together and having a good time.

Harrisburg Cruisers Home Page


The weather is getting a little nicer and it's getting close to time for our first Hardee's cruise.  It's the second Friday of each month from April-October.  The first one being April 14th.

Come on out to Brooklyn's Pizzeria in Concord to the Chops and Rods Car and Bike Show.   This event supports our Veterans