Contact:     Rick Thomas At 980-722-1798

Click on image to enlarge.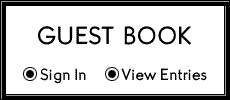 Harrisburg Cruisers is a car club located in Harrisburg NC. Our club is open to all types of American classic cars as well as newer muscle cars, and car Enthusiasts.

We're committed to supporting charities in the Harrisburg Community as well as getting together and having a good time.

Harrisburg Cruisers Home Page


The Cruise season is coming up.  We will be doing our Hardees cruise starting in April. It will be the second Friday of each month and will continue through November.  In November we will do our annual toy drive.  Mark your calendars for April 14th.

We are also planning our annual car show at Ken Schrader racing.  The Schraders are excellent hosts, and it is sure to be a good time.  The tentative date right now is September 30th.  This will be confirmed in the next few weeks.

Thanks for visiting our site an supporting our club.